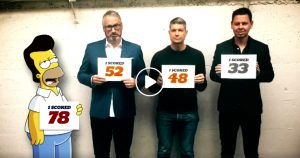 On Monday 10 June Men's Health Week kicked off with Dr lance O'Sullivan joining the stars of TV3's The Project to talk health and simple things men can do to improve theirs.
Dr Lance talked about how small lifestyle changes can add heaps to the quality and length of life guys enjoy.
The hosts all did their MHW health survey and the results were a little surprising. They reflect the importance of regular visits to your doctor and getting all of the age-related checks and scans that health professionals recommend.
Check out this item – it's both informative and a little bit of fun.
https://www.facebook.com/TheProjectNZ/videos/2255392481392405/?t=65
[please note we cannot link directly to item]