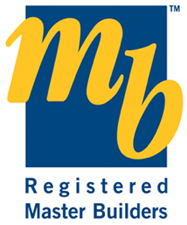 "Registered Master Builders is a proud foundation sponsor of Men's Health Week.  In an industry that is made up predominantly of males we need to ensure we look after our health on an ongoing basis."
"It's not good enough to wait until something goes wrong – so much of what can go wrong can be prevented, and prevention really is just common sense."
"A construction workforce in good health results in a better-built New Zealand!"
David Kelly   |   Chief Executive Registered Master Builders

Blackmores is one of New Zealand's most trusted and popular natural healthcare brands, providing innovative and quality healthcare solutions that work.
It's important for many people to take regular supplements of vitamins (no matter how hard you try and eat well, certain minerals can be lacking in modern food, or not there at all).
Blackmores is proud to support Blackmores Health Checks through Men's Health Week.

Men's Health Week sponsor Mike Pero Real Estate is acknowledged as a leader in property marketing. Innovative, positive and with a commission and fee structure that often comes in well below others, it's no surprise MPRE has become the choice of an increasing number of home sellers and buyers arounf the country.
The Mike Pero Foundation, since its inception in 2014, has helped raise funds of over $500,000 towards making a difference in the lives of many people within the local community. We also support The Career's Coach (an initiative to help secondary school students), The CSO, Aviva (Family Violence Services), a variety of sports events and many other smaller community groups and events across the country.
Quality and service standards are expected to be higher at Mike Pero Real Estate, and they are. Most of our agents are business owners and have invested in the brand. As stakeholders our businesess are committed to deliver more, go the extra mile and operate with the highest integrity.
Mike Pero Real Estate enjoys access to all the traditional marketing mediums that you would expect, and more innovative ones as well. We are the only real estate company to showcase your home on National TV for FREE when you list your home with us reaching close to another 100,000 (more or less) extra potential buyers
We want to work with our customers to deliver the perfect outcome in all cases – so if it can be done, it will be done!
With close to 60 offices located from the far north to Invercargill, and over 200 licensed real estate agents, we have representation across New Zealand.
Contact MPRE on 0800 500 123 or email info@mikepero.com.

In 2018 Gallagher entered its ninth decade as a leading technology company in the animal management, security and fuel systems industries. The family owned and operated company was founded in 1938 by the late Bill Gallagher Senior and is headquartered in Hamilton, New Zealand.
Eighty one years ago, Gallagher was a 10-person business which designed and delivered New Zealand's first electric fence solution.  Today, the company is delivering world firsts through three business units and employs 1,100 people across a global network in ten countries.
Gallagher are proud to support Men's Health Week and help shine a light on the health of rural men in particular. We know how much tougher many things health related are for guys not in urban or larger population centres.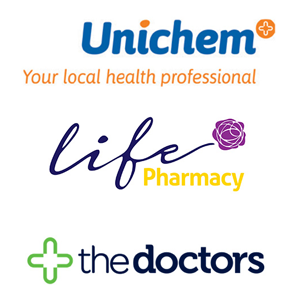 Green Cross Health is proud to once again be a strong supporter of Men's Health Week. Too many Kiwi men die of preventable diseases and Community Pharmacists are well positioned to have valuable health & wellness conversations with our men.
With extended opening hours, no appointment needed and over 350 Unichem & Life Pharmacies throughout New Zealand, Kiwi men are able to pop in for a confidential discussion. The 300+ doctors and 340 nurses linked through The Doctors provide the next level of care to men nationwide.
The "What's Your Score" campaign is an ideal opportunity for men to check their health score, get a FREE Blood Pressure check for the month of June and to access some great Care + Advice around some simple lifestyle changes, if needed, that can make a significant difference to their health & wellness.