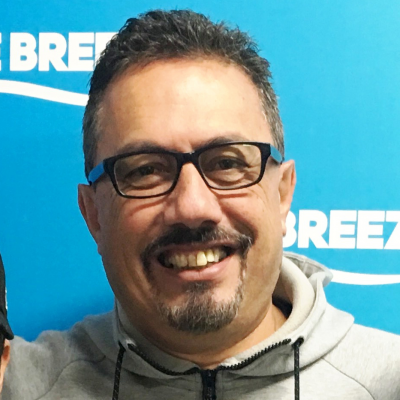 Mike King
Mental Health Hero, 2019 New Zealander of the Year
Mike King became a household name as a New Zealand comedian and television personality. But the lifestyle took its toll and Mike struggled with addiction and mental health issues, eventually, happily, wrestling both to the ground.
These days Mike is better known for his work as a prominent mental health educator and Ambassador for The Key to Life Charitable Trust, which aims to reverse the population trends of depression and suicide by effecting positive social change.
His work was recognised further when Mike was awarded the honour of Officer of the NZ Order of Merit (ONZM) in 2019.
Mike's uses an unorthodox approach when talking to youth and wider communities sharing his struggles with his inner critic and allowing people to recognise that everyone has problems and it is ok to ask for help.
Mike is all about delivering a hopeful message and connecting people, services and resources within the community.
Mike's simple message for men wrestling with their mental health demons: 'talk to people, ask for help, don't bottle fears in, and if you don't need to go it alone, then don't'.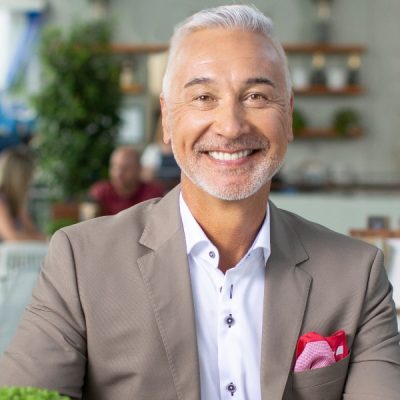 Mike Pero
Businessman and Entrepreneur
Mike Pero is a name that has been synonymous with real estate funding since 1991, and more than 300,000 New Zealanders have been helped into their homes through the Mike Pero brand.
 Today Mike Pero Real Estate is acknowledged as a leader in NZ property marketing, complete with a commission and fee structure that often comes in well below others.
Mike likes to go fast. He's a 6-times NZ Motorcycle Road Racing Champion, holds the NZ 350cc land speed record for motorcycles, was a successful V8 sedan and ute driver and still drags on the leathers to compete on the Post Classic Motorcycle Racing circuit here and in Australia riding his former Yamaha Grand Prix machines.
While he exercises regularly and eats sensibly and well, Mike knows well how vunerable your personal health can be. A routine doctor's visit a few years back led to the discovery of a build up of plaque in his arteries, a heart attack in waiting.
It was in Mike's DNA, a high cholesterol level (which people of Maori and Pacific origin can be predisposed to) now tamed with medication. It led to an even greater awareness of why men need to pay attention to their health.
"Our cars go for a WOF every 12 months," Mike believes. "If we only did the same for our own bodies, the message of Men's Health Week, we'd live a much better quality of life."
"We are proud to be part of Men's Health Week and to helping men feel more comfortable about talking about their health and their happiness."
"So tell me, What's Your Score?"
Contact Mike Pero Real Estate on 0800 500 123 or www.mikepero.com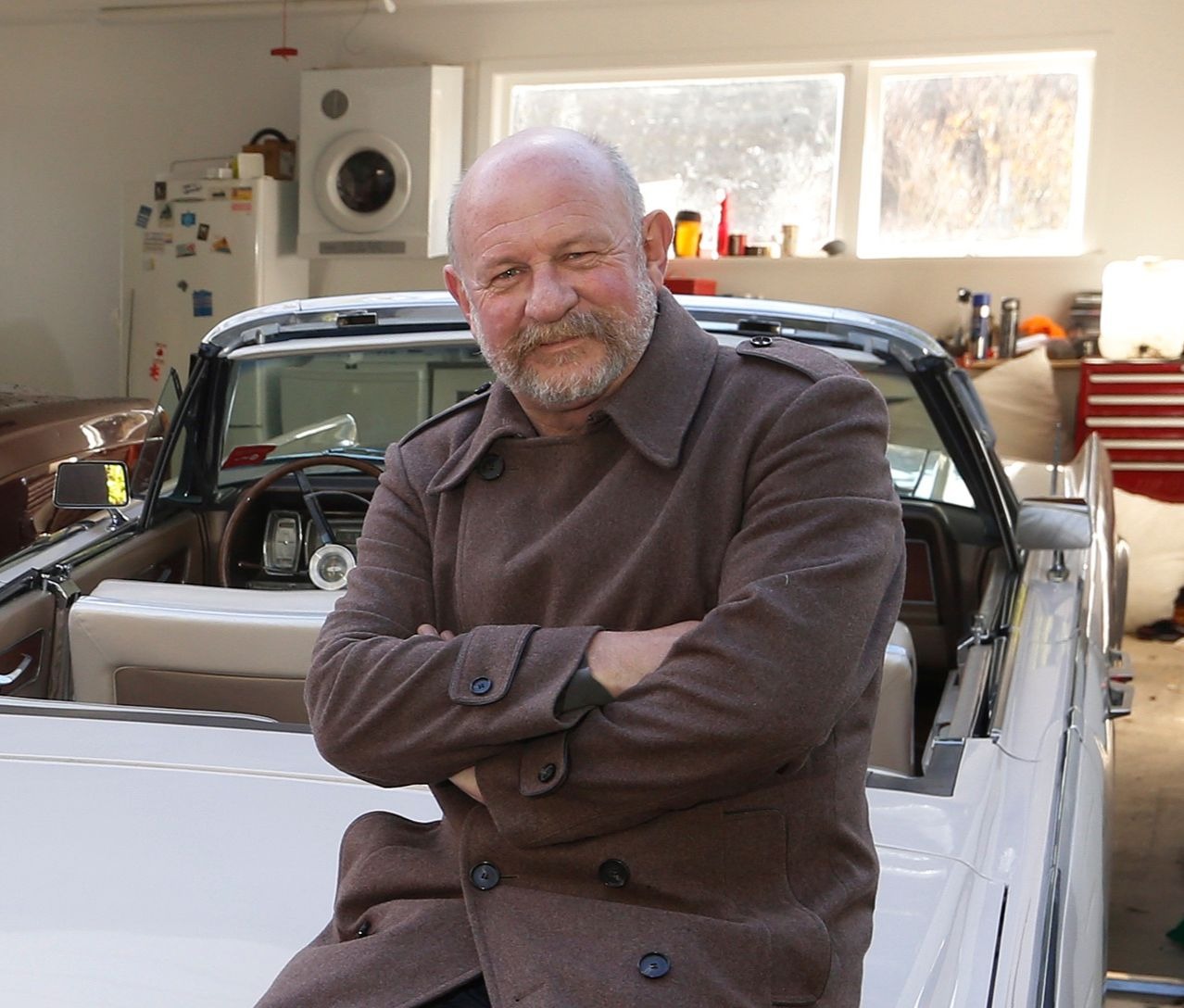 Mark Sainsbury
Journalist/Broadcaster/media personality
Mark is one of the country's most experienced journalists. A former news reporter, political editor, foreign correspondent, he hosted Close Up the country's most popular nightly current affairs show.  Mark  has been a radio talk-back host and in demand after dinner speaker and conference facilitator.
Mark has been part of Men's Health Week for a number of years and is passionate about men getting the best chance in life starting with them taking the first steps.  He has a particular concern regarding mental health which affects every family in the country.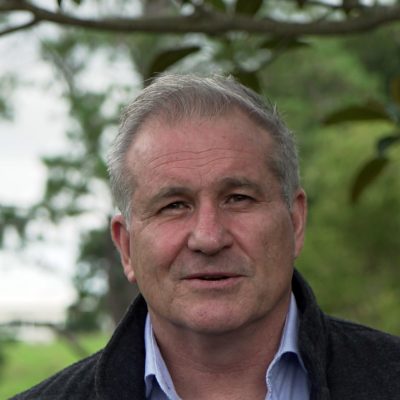 Hamish McKay
TV / Radio Presenter
From a Manawatu hill country farming family, Hamish's broadcasting career began in Palmerston North in the early '90s with the ground-breaking Radio 2XS, now part of the More FM stable. It was there Hamish first commentated rugby along with his role as Breakfast Show news and sports presenter. He climbed the sports broadcaster ranks and by the time he left Three he had commentated over 70 test matches, most significantly Three's free to air coverage of the 2007 and 2011 Rugby World Cups.
Hamish is still on the air as a co-host of Radio Live's Rural Exchange, fitting for a former competitive shearer and occasional milker. Married with three children and now underway in his second career in real estate, Hamish is acutely aware of the health challenges rural men in New Zealand face every day.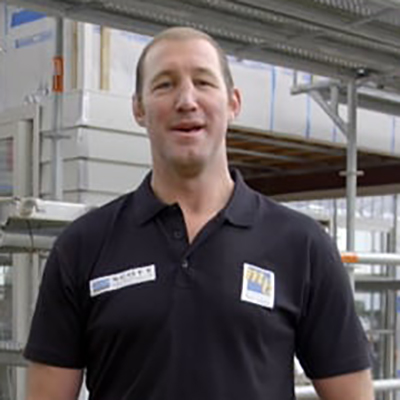 Chris Jack
Master Builder / Rugby player
Chris Jack is a former New Zealand All Black lock (with 67 caps) who played for Canterbury and the Tasman Makos in the NPC, the Crusaders in Super Rugby and Saracens in the Guinness Premiership.
Chris traded his rugby boots for a pair of steel caps and took on a trade as a builder in his adopted hometown of Nelson, following his father and brother into the building game. These days Chris is a Registered Master Builder and has added his voice to the Men's Health week cause for the last four years.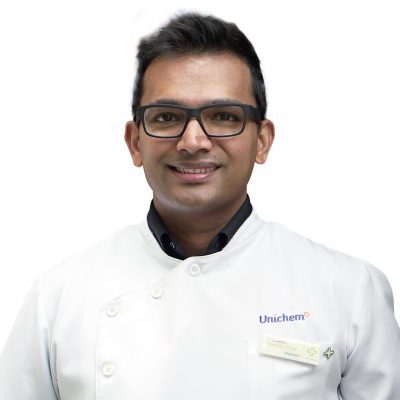 Shazeel Rauf
Pharmacist
Every day Hamilton pharmacist Shazeel Rauf comes face to face with the health concerns of Kiwis from all parts of the community. He knows just how important is is that everyone, and men in particular, understand and work towards maintaining an sound health plan and routine.
The Unichem Rototuna and Unichem Te Rapa pharmacist will be part of a huge team around the country at Life and Unichem pharmacies providing free health checks for men through June to mark Men's Health Week.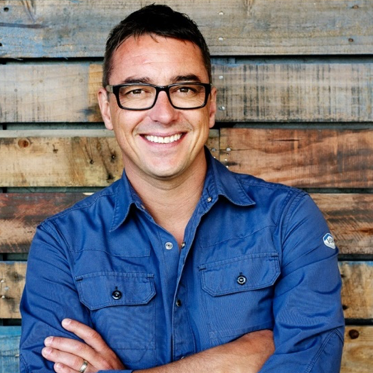 Brett McGregor
MasterChef New Zealand – 2010
Brett McGregor's earliest and strongest cooking influence was his mother, her skills in the kitchen and her love of flavours from all over the world setting Brett on his own culinary course. After a decade of food discovery in Europe and Asia, Brett returned home with wife Tracey and son Jack to become Deputy Principal of Branston Intermediate in Christchurch. Five years later the keen home cook entered the Master Chef competition and became New Zealand's first MasterChef.
Since winning the inaugural Master Chef title, Brett's life has been a whirlwind of live food demonstrations, TV gigs, taking food tours overseas, writing cookbooks and being a popular presenter and MC. And he finds time to be a men's health advocate, willing to leverage his talents and fame to create awareness or raise funds.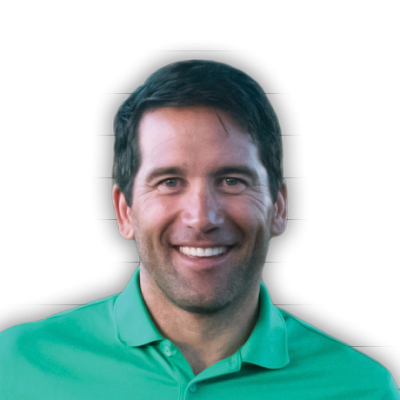 Dr Lance O'sullivan
Former New Zealander of the Year
For his trail-blazing work in healthcare delivery programmes in disadvantaged rural communities, Dr Lance O'Sullivan has been acknowledged as a Sir Peter Blake Emerging Leader, Public Health Association Public Health Champion, and New Zealander of the Year. Readers Digest named him as the second-most trusted New Zealander in 2014 (behind Willie Apiata and ahead of Ritchie McCaw).
Lance O'Sullivan is admired for his forthright stance when it comes to healthcare disparities and access, and for his willingness to speak and advocate for the best healthcare that we can provide. And he walks the talk too, setting up a low-cost health clinic at Kaitaia Hospital and the MaiHealth programme, which offers a remote consultation to people without ready access to primary healthcare. Lance has also been involved in starting programmes aimed at improving child health, including the Manawa Ora Korokoro Ora (Moko) foundation and the Kainga Ora (Well Home) initiative.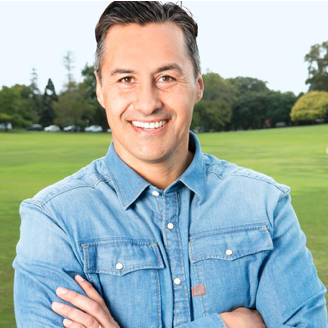 Brendon Pongia
TV personality / NZ basketball player
Brendon Pongia played 14 seasons in the National Basketball League (NBL) and with the Tall Blacks for almost a decade. He is also a television presenter, having co-hosted Good Morning alongside Sarah Bradley between 2006 and 2011, and he has presented for TVNZ, Sky and Maori TV, and has been part of the morning crew on Flava FM.
These days Brendon is an active advocate for a number of charities as well as being an executive with Cure Kids for which he has raised millions of dollars through sponsorships. He also supports the Heart Foundation, Kidney Foundation, Canteen and Plunket as well as advocating for men's health awareness.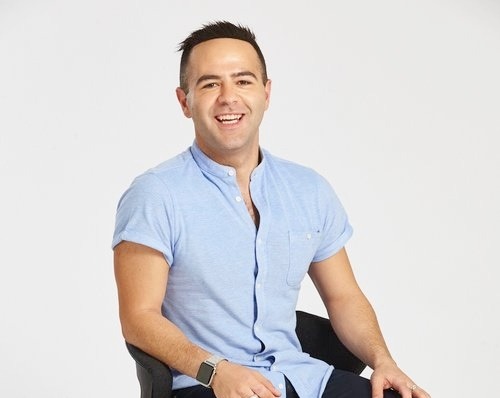 Aziz Al Sa'afin
TV/Radio/Social Media identity
Aziz Al Sa'afin is part of the lineup on TV3's extremely successful AM show.  He came to New Zealand as a refugee from Kuwait where his mother worked at the Lebanese embassy, when he was 18 months old.  The 20-something Aucklander is the social media guru of the show and the roaming host out and about as he intends to be during Men's Health Week.
An advocate for a number of causes he wants to get the message out regarding men taking their health seriously and the looming issue of mental health for men. Known for being permanently attached to his phone he intends to use those skills to spread the word. Take the health check is his advice to all.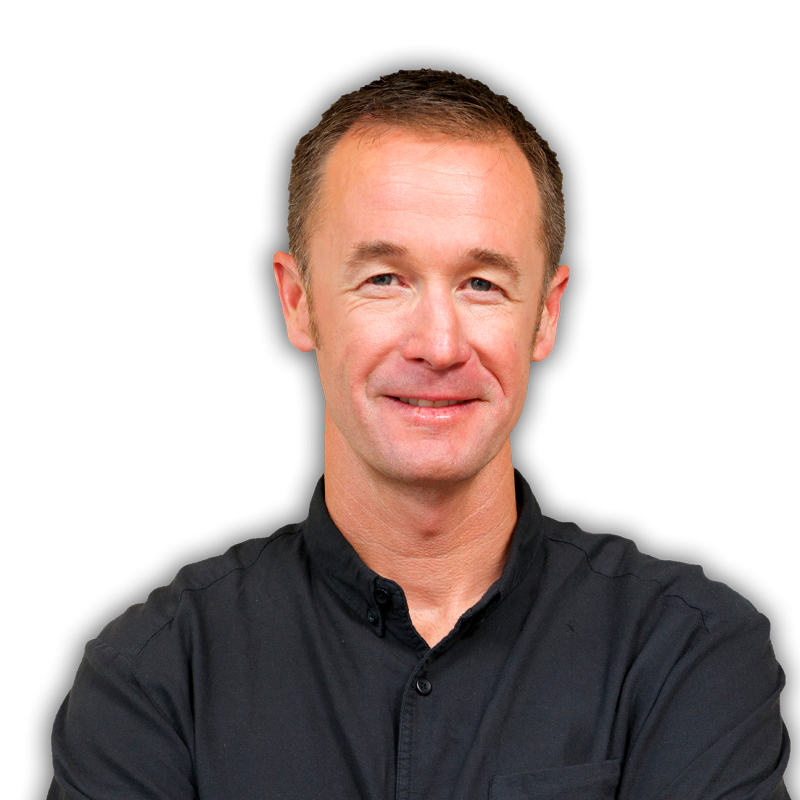 Greg Murphy
Racecar Driver
Greg Murphy is one of New Zealand's best-known and most popular professional racing drivers. He conquered the famous Bathurst 1000 mountain circuit four times, and established himself as one of the most successful competitors on the V8 Supercar circuit.
Now retired from his racing career, Greg is kept busy with media work, guest-speaking, and promotional activities. He also flies helicopters, so needs to get regular health checks each year.
"I've had a medical check-up for at least 20 years. I know that I'm being checked every year thoroughly by having a proper medical, so I reckon I'm ahead of the game".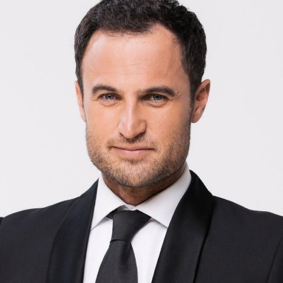 Jordan Mauger
Former Bachelor
Film producer Jordan Mauger had his love life laid bare over several months of reality television when he took on the lead role in the second New Zealand running of The Bachelor.
While the outcome of the show was no change to his relationship status, shedding 25 kilos ahead of the show opened Jordan's eyes to the benefits of nutrition and exercise. The message of health and its many benefits is one he is keen to share with men through Men's Health Week.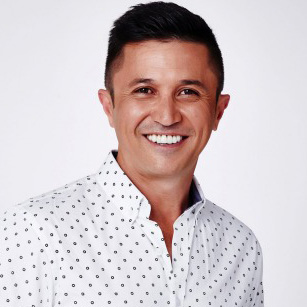 Mike Puru
TV Personality
Mike Puru spent two decades working at radio station The Edge from 1995 until 2015, first on its night show and then its breakfast show. He also worked on New Zealand's Shopping Channel YesShop from 2012 until 2016. He hosted seasons one and two of New Zealand's The Bachelor TV show on TV 3, and currently is one of the co-hosts of Three's The Cafe, which is on air each weekday.
Born and educated in Gore, Mike knows well the health issues that impact smaller towns and rural locations. He has been an ambassador for and supporter Men's Health Week from the time it began in New Zealand.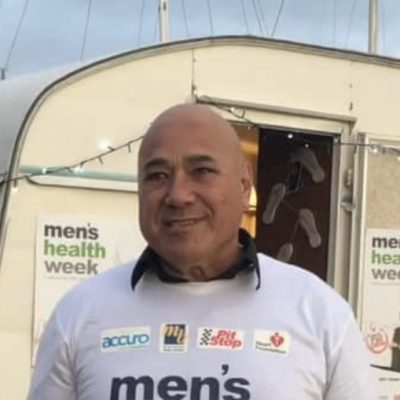 Frankie Stevens
Singer
Frankie Stevens is a New Zealand entertainer and singer. He began his singing career at 16 and has performed all over the world and alongside some of the biggest names in the entertainment business. He was a judge for all three seasons on the reality series New Zealand Idol.
Frankie comes from a large family – he has 10 brothers and sisters – and so knows well the importance of health and its power to hold and unite families. With his background and his family experience, Frankie is a natural and popular ambassador for Men's Health Week.